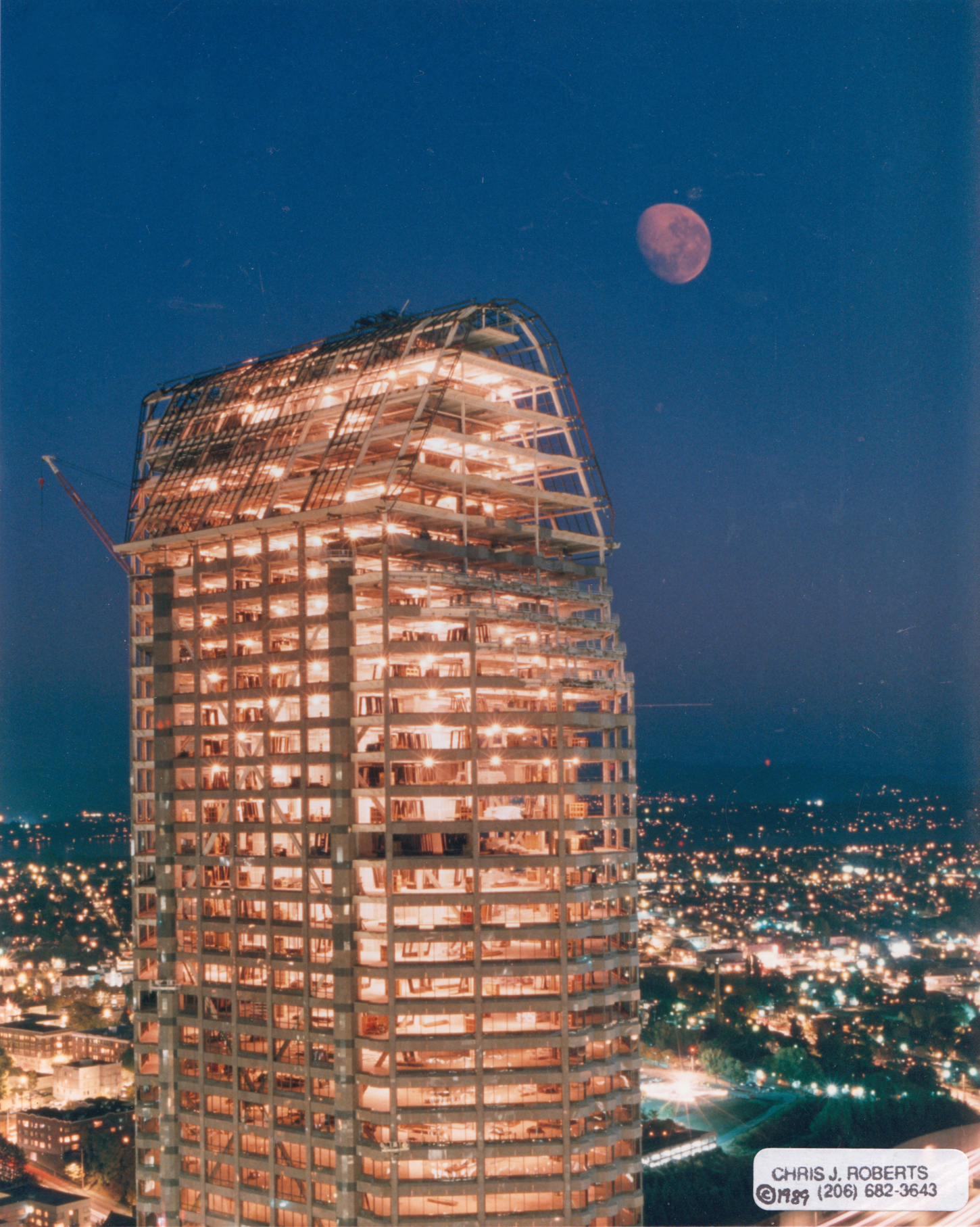 Portfolio
|

History Project: AT&T Gateway Tower
Recognizable rooftops
Project Overview
At its completion, the now-dubbed Seattle Municipal Tower was called AT&T Gateway Tower. It has also held the name KeyBank Tower in its history.
Markets
Services Performed
Location
At 62 stories, it was the tallest skyscraper built in Seattle in the 1990's. Deemed one of the cornerstones of City of Seattle's Civic Center campus, the building was designed by Bassetti Architects with KG Construction as the general contractor. With UMC as the mechanical contractor, the 240,000-square-foot office and retail tower was built with high-efficiency mechanical systems. Each floor had its own air handling unit to ensure the highest air quality throughout. It had 2,007 tons of chilling capacity and a special "depluming" cycle that reduced condensation from the cooling tower. Variable speed drives controlled most of the water pumping operations. The integration of the building's direct digital controls (DDC) and life safety system was fully controlled by the Energy Management System. The mechanical systems were controlled by a DDC system that monitored off-hour energy use. The AT&T Gateway Tower was a Bonneville Power Administration (BPA) and WA State Energy Office "Energy Edge Award" winner. Construction began in 1987, not long after UMC completed the Columbia Center building, Seattle's tallest tower. Still today, the former "AT&T Gateway Tower" showcases the post-modern style of architecture and features a distinctive five-story rooftop that is recognizable in the Seattle skyline.
Contact
Work with us
Ready to collaborate on your next project? We're all ears.
Careers
Join the team
We seek folks who are as bold with their ideas as they are exceptional in their craft.