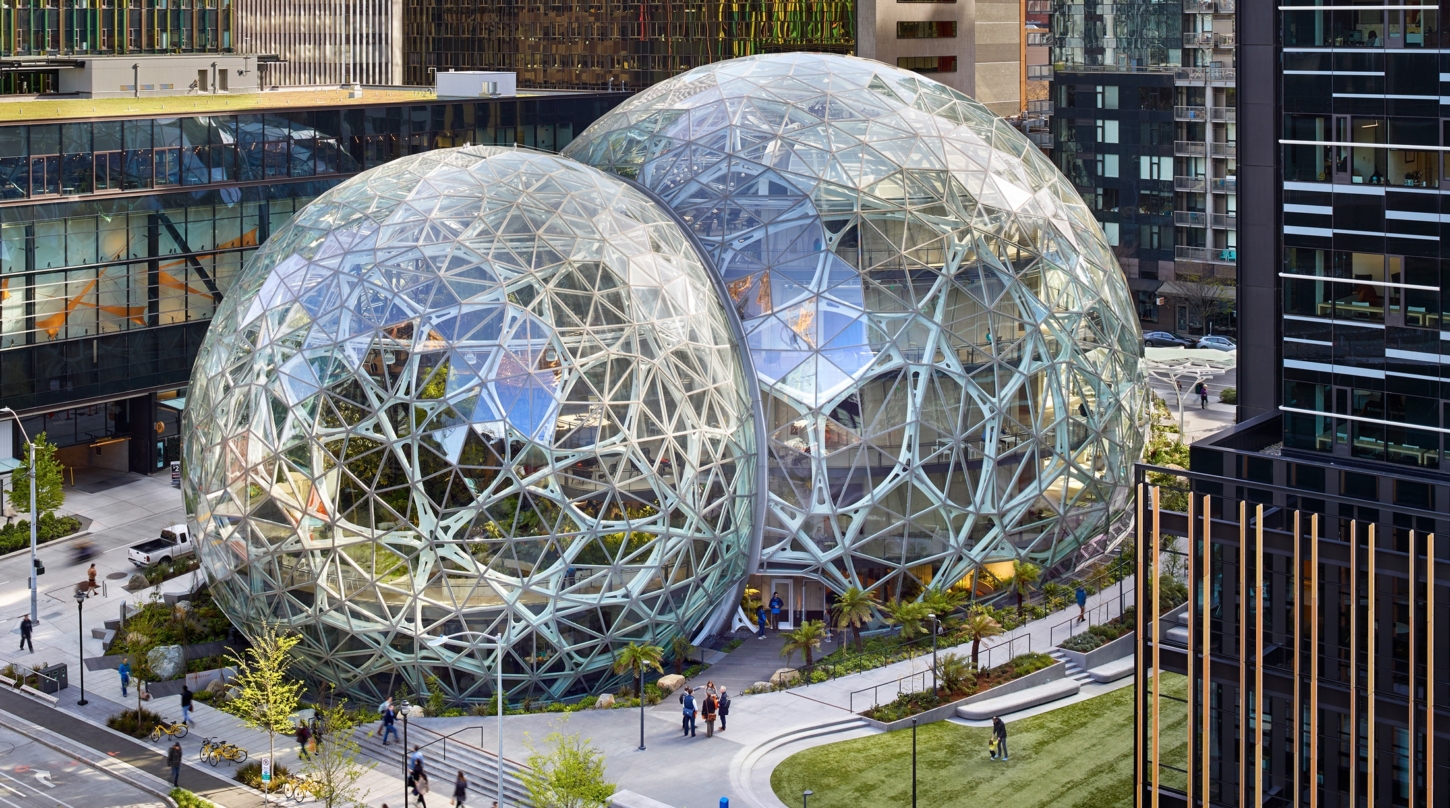 Portfolio
|

Seattle Spheres
Bringing nature indoors
Project Overview
Design and build mechanical systems for a glass-enclosed urban environment that houses more than 40,000 exotic plants and offers a direct link to nature for employees and community members.
Markets
Services Performed
Location
The iconic Seattle Spheres are 57,000 SF of domed brilliance that resulted from the desire to give the urban workplace an atmosphere surrounded by nature. The three spherical glass enclosures feature non-traditional spaces where employees and community members can have conversations amongst the 40,000 exotic plants, be creative in a treehouse suspended under 40-foot trees and hold meetings on paths alongside cascading waterfalls. The success of the Spheres, the user environment and the plants' lives are entirely dependent on the success of UMC's mechanical systems.

The Spheres' unique horticulture environment required extensive collaboration, experimentation and testing. Years before the project began, we built a mock-up greenhouse for R&D work on design scenarios and concepts. Consulting with horticulturists, we refined our design so when the plants showed up on day-one, we were highly confident the 400 diverse species would survive. The project team's creativity and thoughtfulness paid off.

The Spheres' environment worked out of the gate. Today, the project is successful, the users are comfortable, and the plants are flourishing. Nature has it figured out; replicating nature is a lot of work.
Just looking at the Spheres, anyone can tell that this was a complicated building that presented unique challenges during design and construction. But the collaboration, cooperation, and team effort put forth by everyone, from the owner's reps to the equipment vendors, made this one of the easier projects to construct. The attention to detail and the pride taken by each individual stands out in the final product.
Mike Crook
Project Manager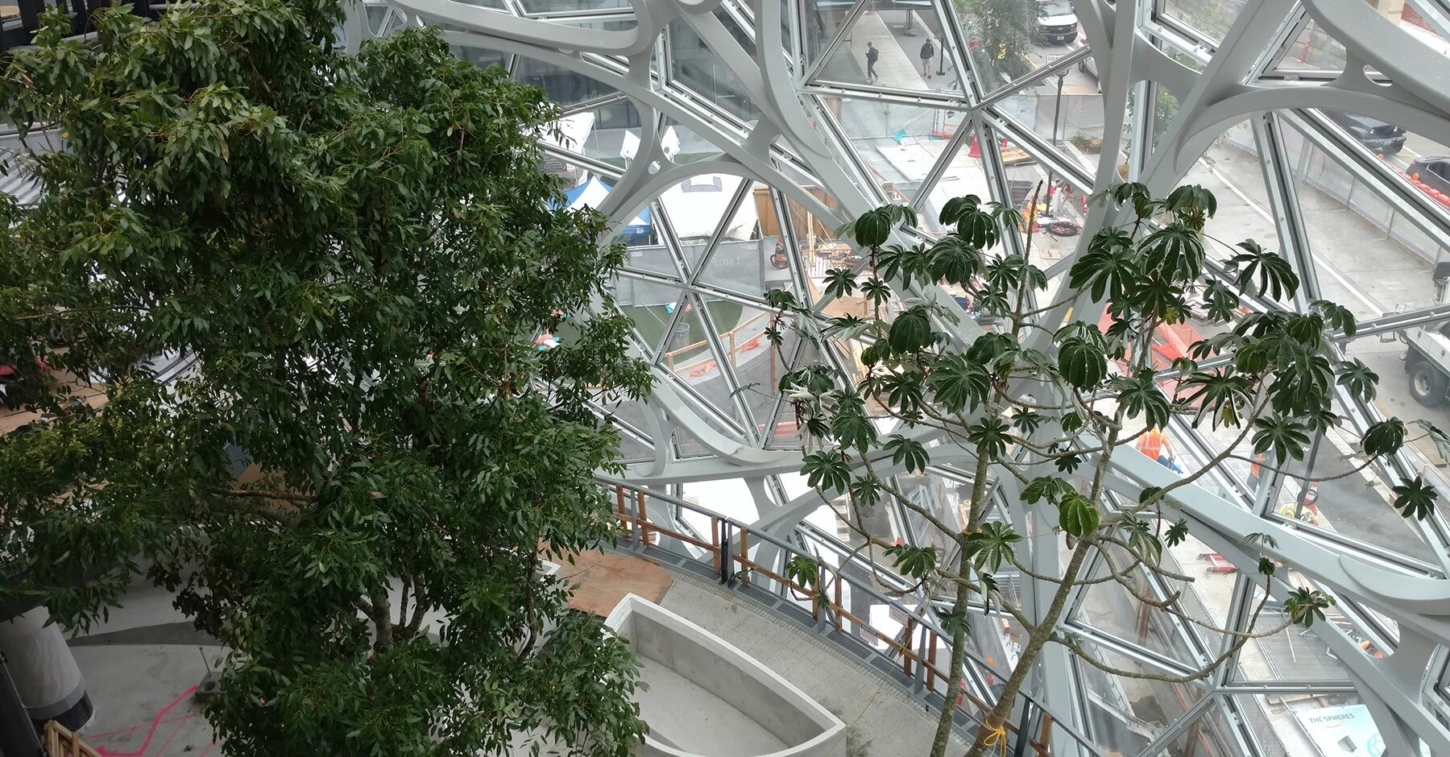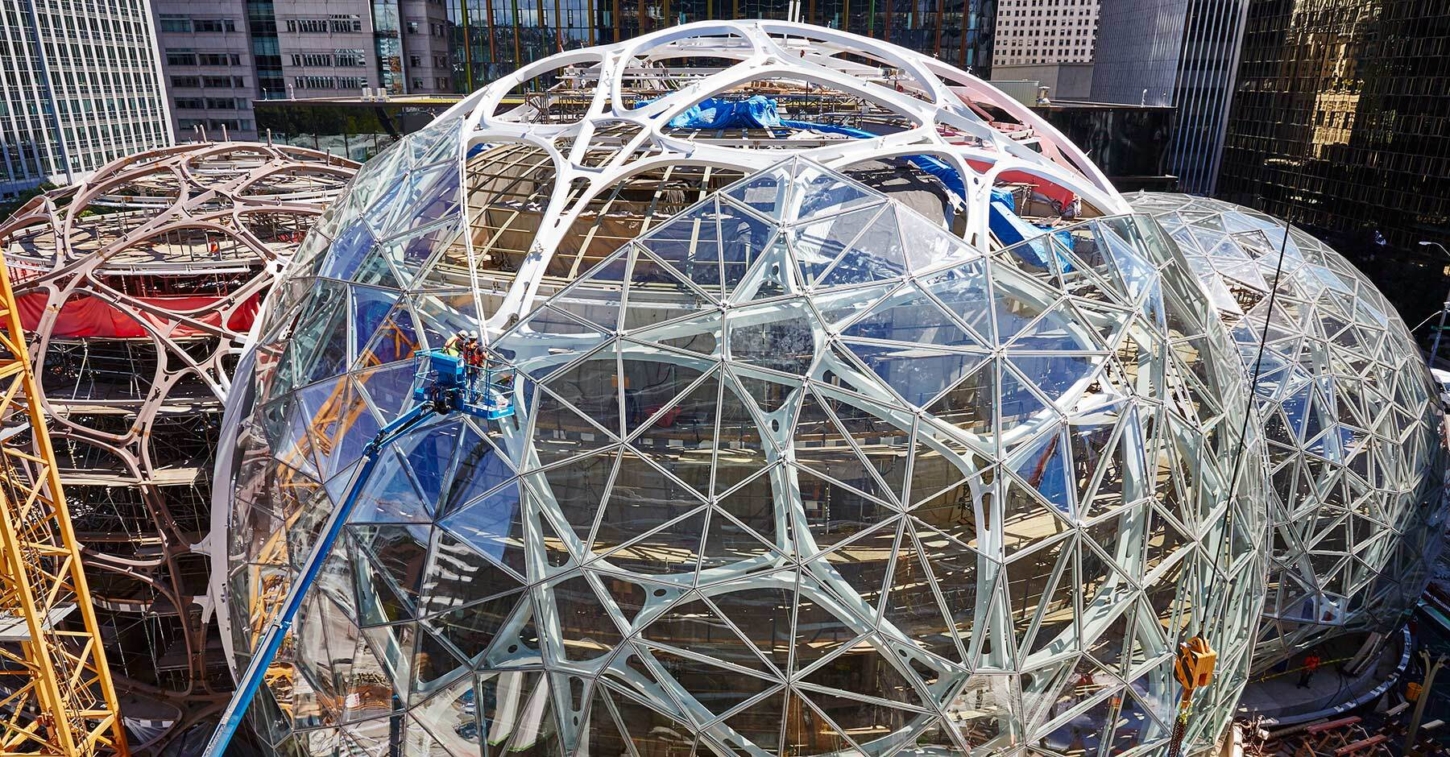 Exposed mechanical ductwork disappear around glass panels that bring sunlight to nearly every inch of the Spheres interior space.
After seven years of planning and construction, the Spheres opened doors in January 2018 to an entirely new workplace environment.
2,643
Panes of Special Glass
60-80%
Controlled Humidity Swing
Contact
Work with us
Ready to collaborate on your next project? We're all ears.
Careers
Join the team
We seek folks who are as bold with their ideas as they are exceptional in their craft.