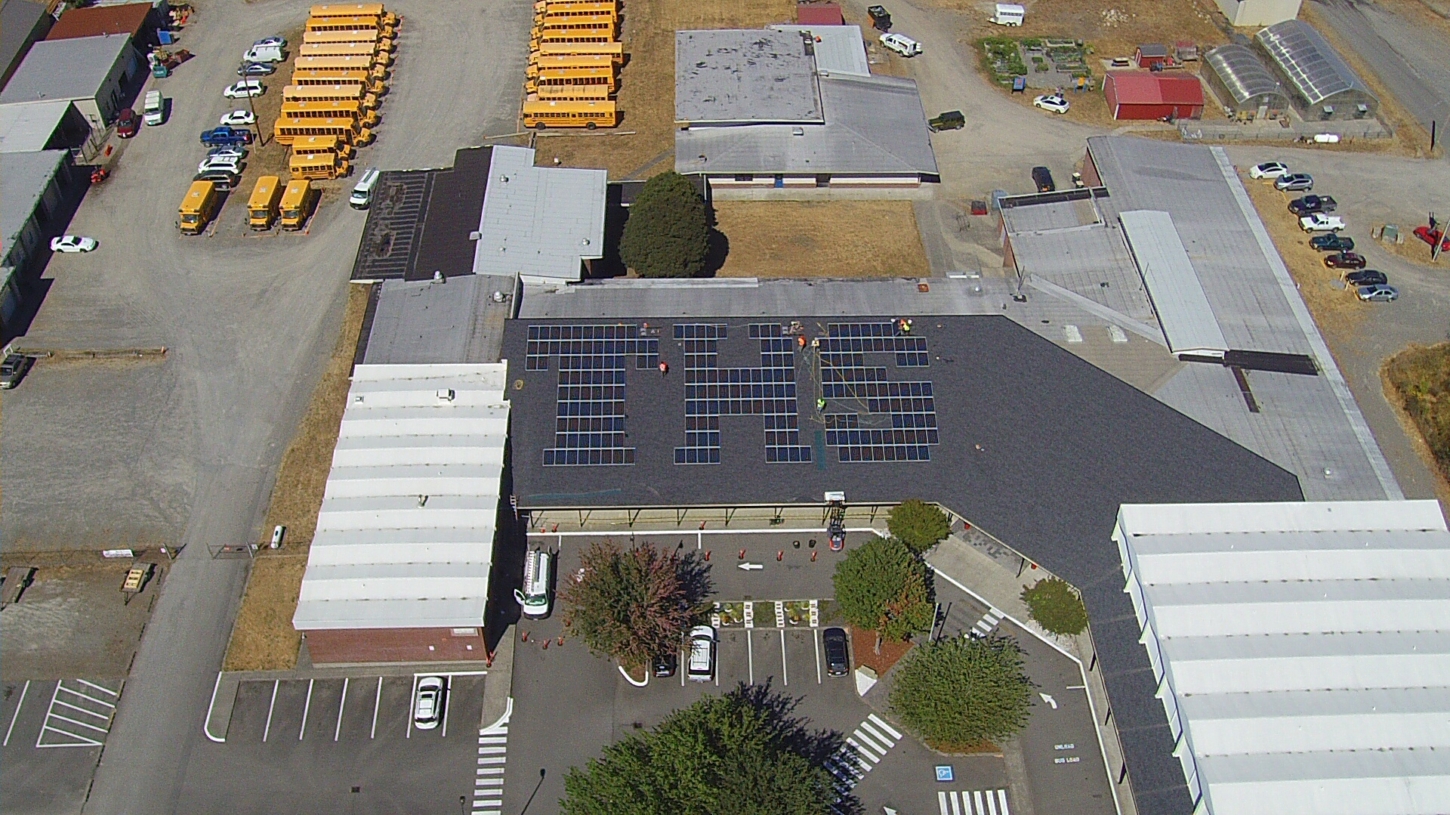 Portfolio
|

Tenino School District Solar Array
School spirit with solar flair
Project Overview
UMC facilitated the grant process for 100% funding for Tenino High School's solar array installation.
Markets
Services Performed
Location
When Tenino School District was looking for ways to reduce energy costs as well as boost the alternative energy conversation among students, they hired UMC to help secure the funding for a desired photovoltaic solar array project at the high school. The project won 100% funding through two separate grants—TransAlta Energy Technology Grant (50%); and State of WA Commerce Energy Efficiency Grant (50%).

The school's unique 60 kW Solar PV layout displays student pride by spelling out its initials "THS" on the building's roof. It also provides the district with substantial energy conservation and operational benefits. Over the next 10 years, the solar array is expected to generate approximately 575,150 kWh of renewable energy with a 10-year estimated energy savings of $38,690.
575,150 kWh
Renewable Energy
$38,690
Savings (10-years lookout)
Contact
Work with us
Ready to collaborate on your next project? We're all ears.
Careers
Join the team
We seek folks who are as bold with their ideas as they are exceptional in their craft.